Nobel Prize edition: what was the first exoplanet?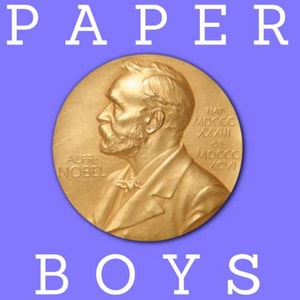 The far-out research behind the 2019 Nobel Prize in Physics
The 2019 Nobel Prize for Physics was awarded to three researchers whose work significantly advanced our understanding of the universe. Two of the researchers worked together to identify the first exoplanet in the universe that orbits a star similar to our Sun. Join us this week as James and Charlie dive into their research in astronomy and physics that won them a Nobel Prize!
Check out the paper, news articles, and more at www.paperboyspodcast.com.
Like the show? Want more every month? Fan of universal constants? Check out www.patreon.com/paperboyspod!